art and musical projects facilitated by Inferno
collaborative song-writing with Mourning [A] BLKstar at Avalon park!
collectively written and performed by Avalon Park community members; facilitated by Mourning [a] blkstar, supported by Inferno, the Resonance series, and the Chicago Park District [April 2019]
songs and music videos created by NOrtherly island park youth with teaching artist, Johanna brock:
prosper, our 2018 summer residency celebration:
50+ songs/recordings from the summer! all created by young people with inferno resident artists in Chicago parks, dig in ↓ try and match the park and/or artist(s) with the track! (summer 2018):
Clip from collaborative session at robichaux park, facilitated by resident artist, nick cline (summer 2018):
Clip from collaborative session at west pullman park, facilitated by resident artist, Tkumah sadeek (summer 2018):
Clip from collaborative session at Oakdale park, facilitated by resident artist, Nick cline (summer 2018):
Clip from collaborative session at kelvyn park, facilitated by resident artist, Nick cline (summer 2018):
selections below for Joan Giroux's Eco-Monopolies exhibit at the MCA Commons, playing on loop until Oct 7 (summer 2018):
All content created by youth and community in Chicago parks, facilitated through the Inferno program, by the following artists --
Daniel Tovar, Emme Williams, Jill Flanagan, Natalie Chami, Ralph Rivera, Whitney Johnson, DJ Mod, Ben Lamar Gay, Patrick Budde, Jennifer Tolliver, Rob Frye, Ed Bornstein, Jayve Montgomery, Sean Heaney, Joanna Wiesbrock, and Jose Navarro
special Thanks to Michael, Nikko, and Brittany from Marquette Park. roots!
Presage Dinner 3, hosted by selah say and make weekdays great at eleanor boathouse/park 571 (spring 2018):
Presage Dinner 2, hosted by Jill Flanagan: Exploring monstrosity, presentation, and loops in the Washington Park Refectory (spring 2018):
MindGrapes at Humboldt YouMedia (spring 2018):
Presage Dinner 1, hosted by TALsounds & Matchess: Community-created found sound and collages at Mozart Park (spring 2018):
Sound Re:Creation with Daniel Tovar at Douglas Park (winter 2017/2018):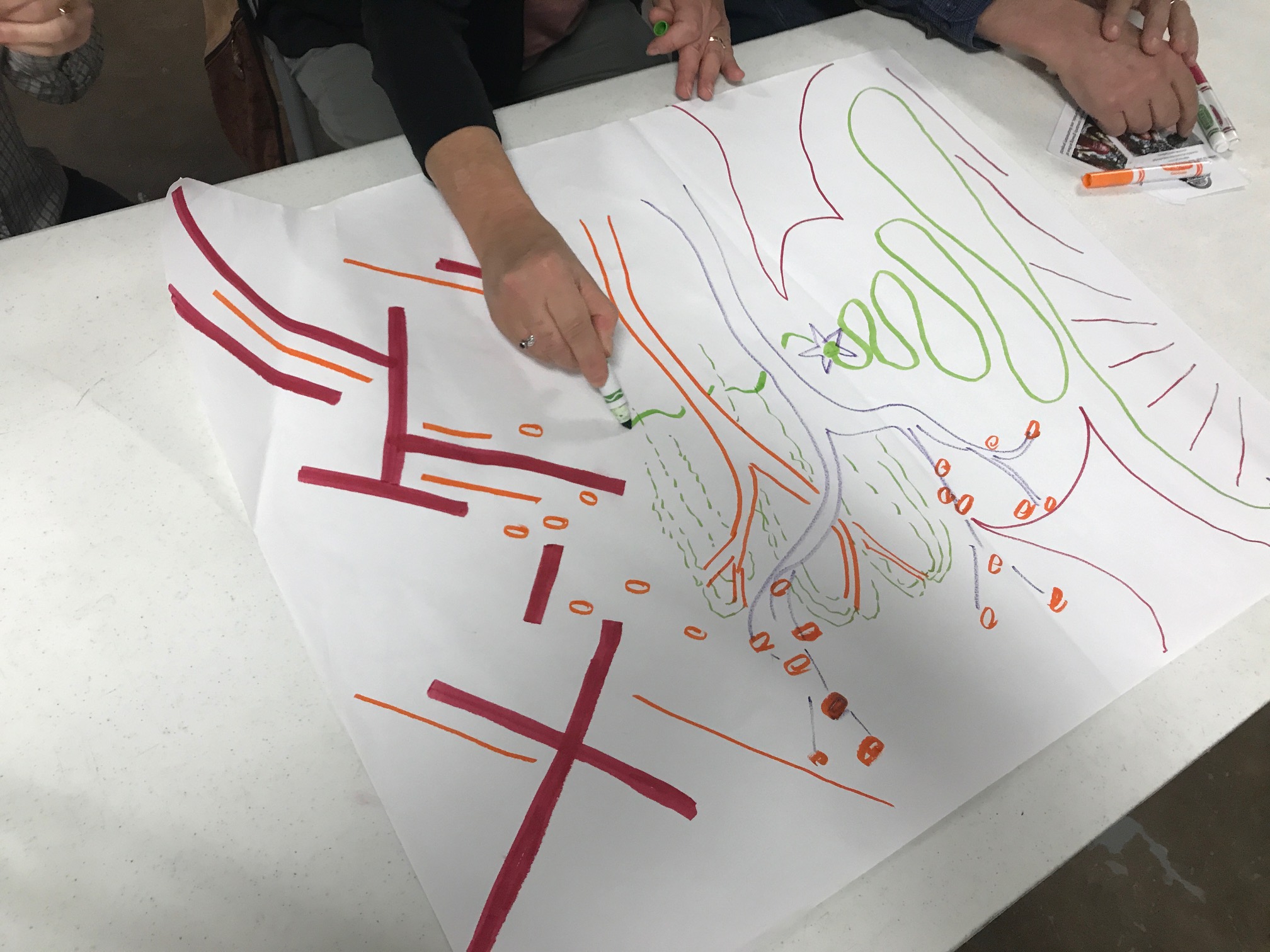 Sound Re:Creation with Jose Navarro at Willye White Park (fall 2017):
Some flavor from the Summer 2017 Residency featuring Ben Lamar Gay, Emme Williams, Rob Frye and Ed Bornstein:
Tracks from the crazy fun creative spring collaborations at YouMedia Humboldt Park:
Johnson College prep crew came out to Northerly Island and explored local history, sampling with our outdoor surroundings and beat-making. And we got goofy too because it's spring break!
Gathering field recordings of South Shore's outdoor spaces, listening and looping, making rhythms, and sharing stories... spring break forever!
Some pics and vids from our Instagram feed, much more below...
2016 Arts XIII mixtapes: these young creatives explored multiple musical styles, techniques and tools with Inferno this summer to make what you hear below!
"Headphones" creative visual piece by Inferno member and artist, Will Gee:
2016 Summer Creative Collaborations: just a few highlights from the sound/music pieces that the young people in Chicago Park District summer camps made with Inferno all across the city. Peep our SoundCloud page for the complete collection.
Tracks from the Intonation Music Workshop's session with Inferno. Groups worked with DJ Mod and Will Gee.
Tracks from the first week of Arts XIII sound exploration! Guest artist: DJ Mod with Inferno. Themes: Deep listening, Active listening.
The 606 Block Party (under the 606 on Humboldt Boulevarde) : Illustrations, animations and visuals by Selena Trepp. Accompanying sound and music by local community members. Facilitated by Inferno's Benjamin Lamar Gay.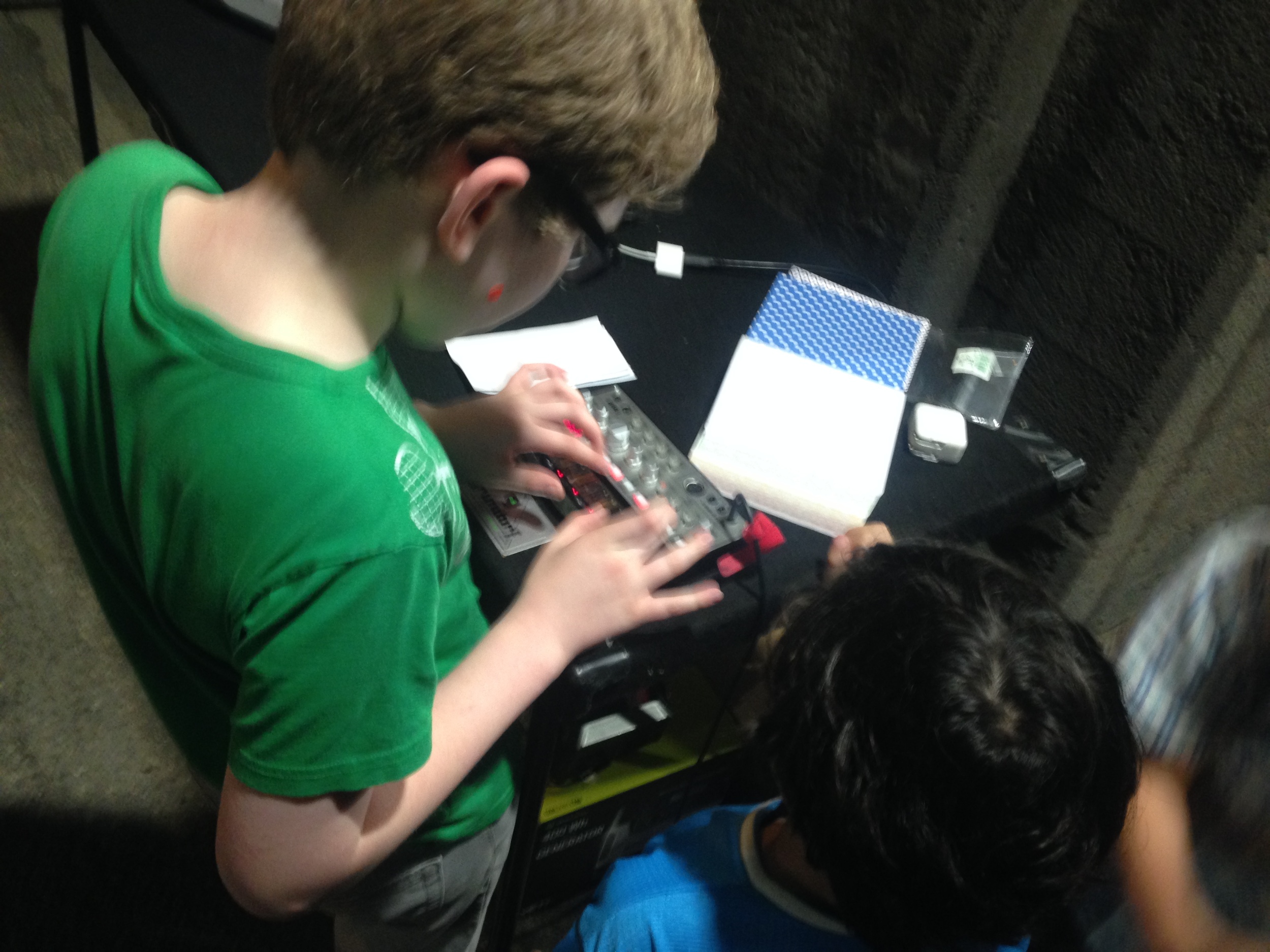 Beatboxing, sampling and layering with the young creatives at Use Your Words 2016 in Piotrowksi Park. Part of the "Back to Basics" workshop with StefSkills, featuring graffiti lettering and the building blocks of hip-hop.
Some of the photo and video work done in the Spring 2016 Arts XIII workshops (Tuley Park, Piotrowski Park and Berger Park). The idea is to use the photos, videos, gifs, etc are posted on social media all the time as a vehicle to carry messages that actually matter to young people. Using creativity, thoughtful discussion and collaboration, we converse with our communities online.
"Walk with Light" on the 606 - collaborative moving light drawings on illuminated balloons with FieldWork. All drawings done by local youth and community. Photos courtesy of FieldWork..
An exploration of prehistoric music with Guest Artist Liz McCarthy, a bunch of handmade ocarinas, a couple of logs, some beat-making gear, and a TON of fun!
Creative Collaborations in the parks (summer 2015)
Creative Collaborations in the parks (summer 2014)
Creative Collaborations in the parks (summer 2013)